1981- Belizean Inspired Flavors
Naia Resort and Spa offers a selection of Placencia Belize restaurants. Its signature restaurant, "1981" is completely inspired by Belize, the name of the restaurant was derived from the year Belize obtained its independence in September 1981. The restaurant sources high quality local ingredients to offer guests a modern take on local cuisines. 1981 Belizean inspired flavors menu caters to all diets, from seasonal seafood and local meats to vegetarian options. The signature cocktail menu features a carefully curated wine list. Naia's 1981 Restaurant is open to both guest and the public every evening for dinner between 6 pm and 9:30 pm.
Naia also has a Beach Bar and Grill opened to all everyday between 7 am to 6 pm with breakfast served between 7 am to 10 am.
Naia's Reflection Spa Cafe is opened from Wednesday to Sunday from 8 am to 4 pm.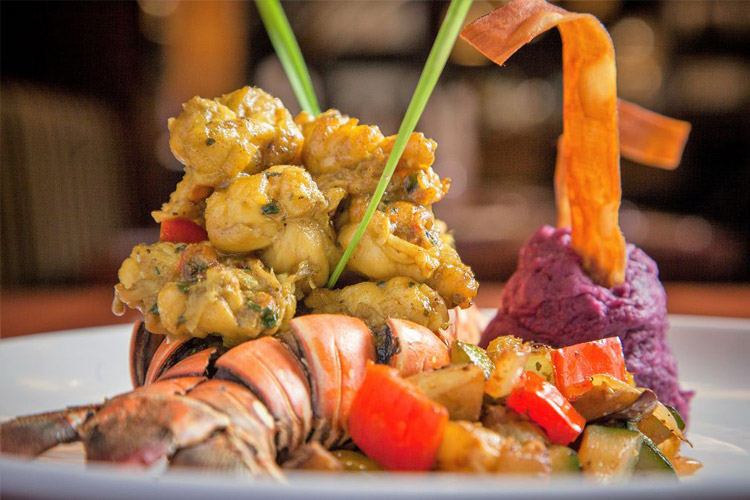 Coconut Curry & Ginger Lobster and Yam Puree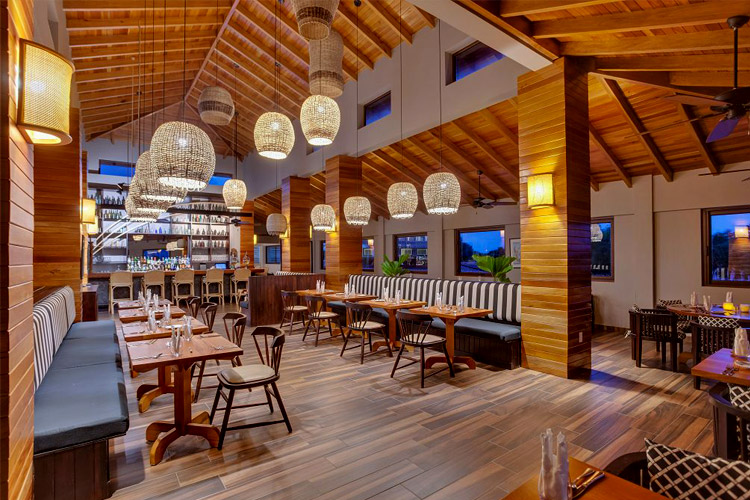 1981 Restaurant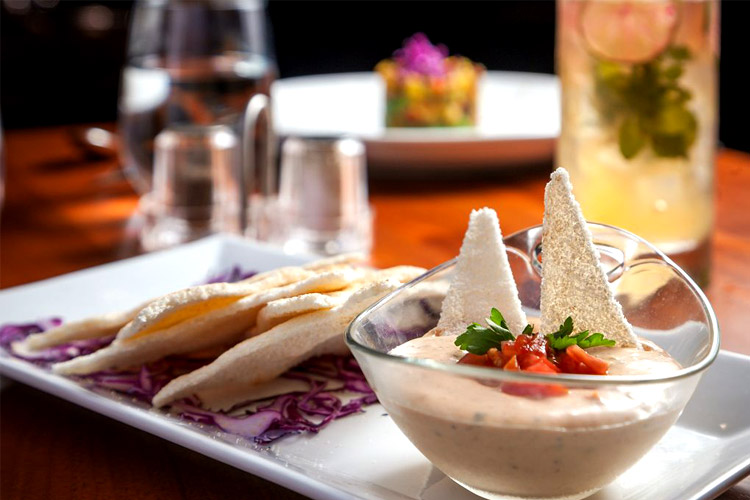 Smoked Fish Dip and Cassava Biscuit
1. Maya Beach Hotel Bistro
Maya Beach Bistro is an award winning restaurant with top rating for dining in Placencia on Trip Advisor. The Bistro freshly bakes all its breads and pastries and carries and extensive wine list to accompany its diverse dining menu.

2. Dawn's Grill
Dawn's Grill is a small local restaurant located in the heart of Placencia Village with top rating on Trip Advisor for authentic Belizean cuisines.

3. Mojo Lounge & Bartique
In the heart of Placencia, popular for happy hour prices on great drinks and appetisers, Mojo Lounge has a diverse menu with local and international cuisines. Mojo Lounge and Bartique cosy atmosphere and fresh dishes keeps both locals and visitors coming back.